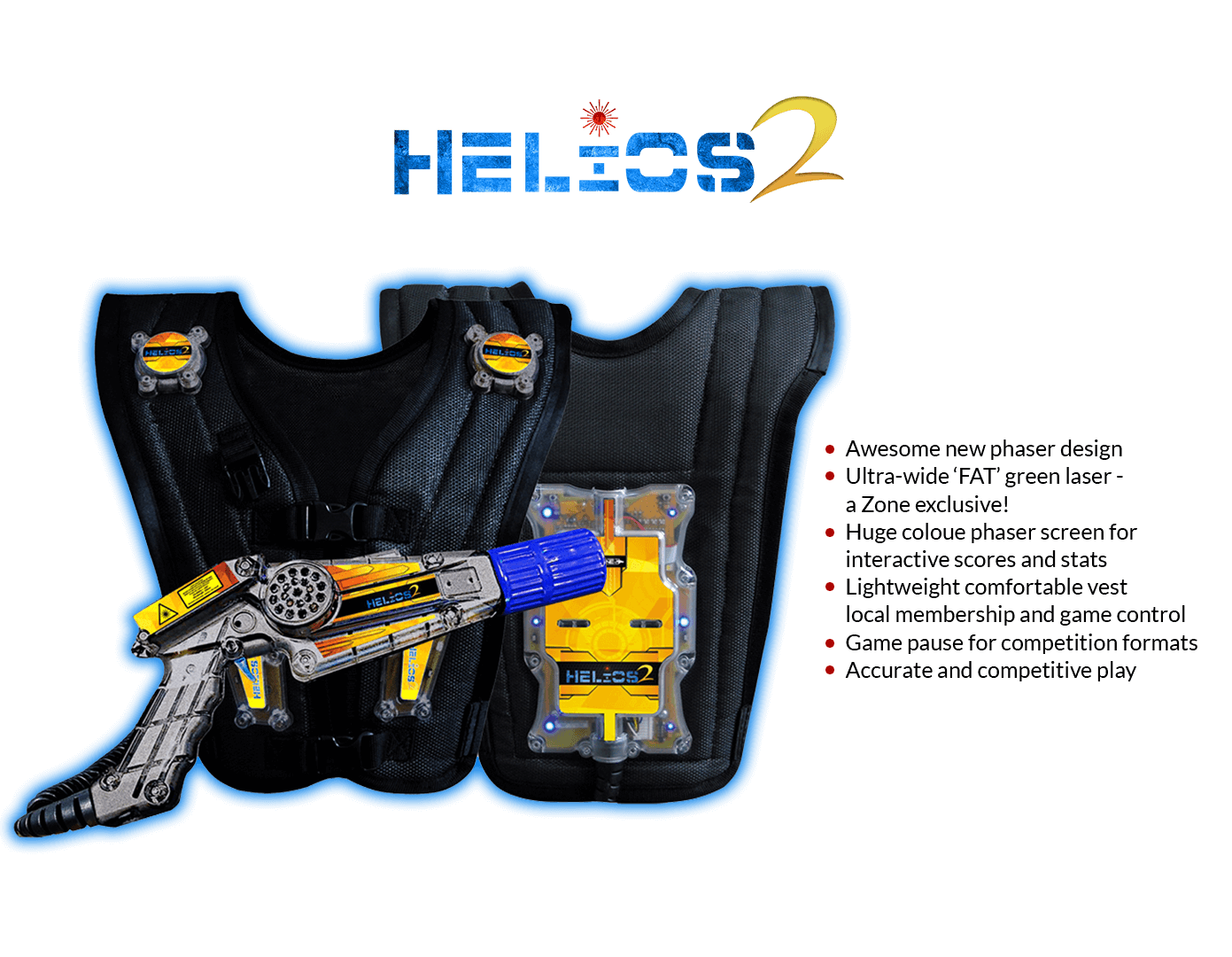 Helios2 is the latest and greatest release from the world's largest producer of commercial grade laser tag products. Zone's Helios2 is a high-end, competitively priced laser tag system with all the hallmarks of Zone: accuracy, comfort, reliability and ease of use. We have consistently raised the bar of innovation and exploration, pushing the industry to keep up.Helios2 is a system that grows with the needs of your business. No longer do you pay for the extras you don't need and won't use. Add features, games, and peripherals whenever you want, guaranteeing your customers keep coming back!
Awesome new phaser design
Ultra-wide 'FAT' green laser – a Zone exclusive!
Huge colour phaser screen for interactive scores and stats
Lightweight comfortable vest
Local membership and game control
Game pause for competition formats
Accurate and competitive play

Make way for the new generation of Zone – Helios2
Helios2 includes the entire feature-set expected of a quality Zone laser tag product: fast and accurate play, comfort for all ages, up to eight colour teams, up to 50+ game modes, and complete arena automation. With Helios2, Zone has delivered a competitively priced laser tag system packed full of premium high-end features, like no other product in this price-range!
"A combination of lightweight and easy to use packs, with a powerful software suite backing it"
'Timmy' (Tim Watson), Player in the 2018 Laser Tag Australasian
Championships in Albury (New South Wales, Australia)
When your customers play Helios2, they'll experience the Zone difference: instant tag recognition, in-game scores and stats, tactile feedback, and advanced arena interactivity. All while wearing Zone's famous light-weight vest – ensuring comfort, flexibility, and breathability for your players!
"A system for the highest level of gameplay"
'Darkomen' (Henrik), Captain of the 'GP' team, winners of the
2018 Laser Tag European Championships in Helsinki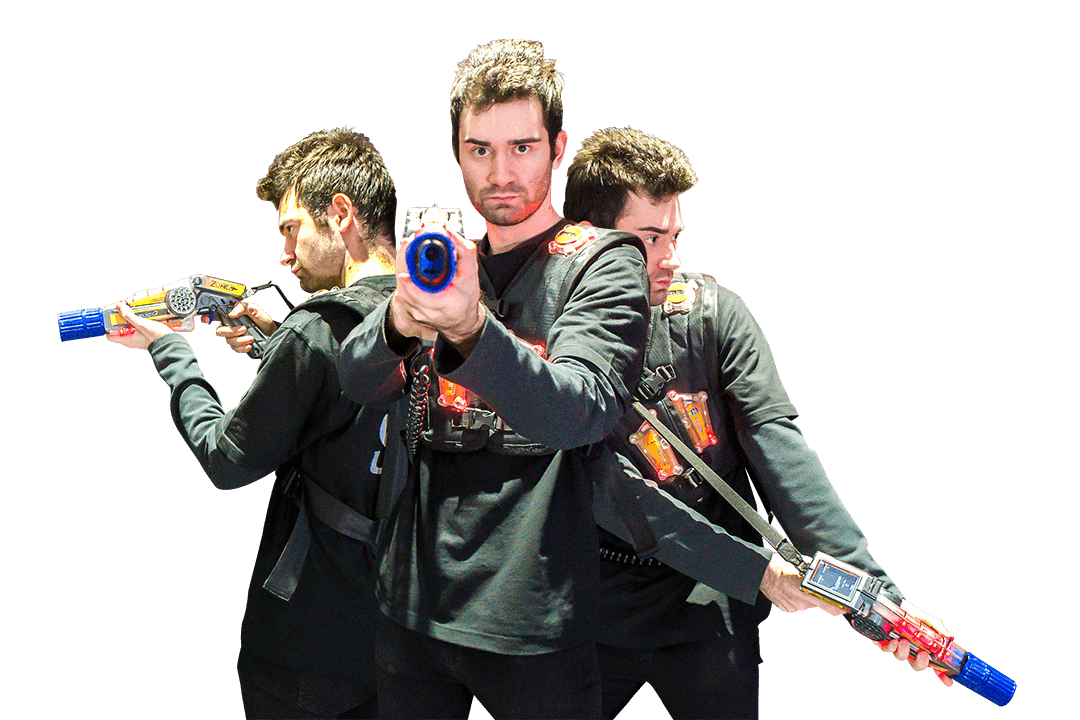 A new way to purchase laser tag
Zone Laser Tag brings a brand new fully-flexible design and purchase model to the industry, with the first truly plug-and-play software and hardware 'scalable' system.
Only purchase what you need; then you can update and buy hardware, games, and features as desired. You can even rent our games to try them out before you decide to buy!
Just getting started? Get awesome Zone features on a small-scale FEC start-up, and only pay for what you need. Want a fully feature-rich experience with all Zone's advanced bells and whistles? Helios2 has you covered!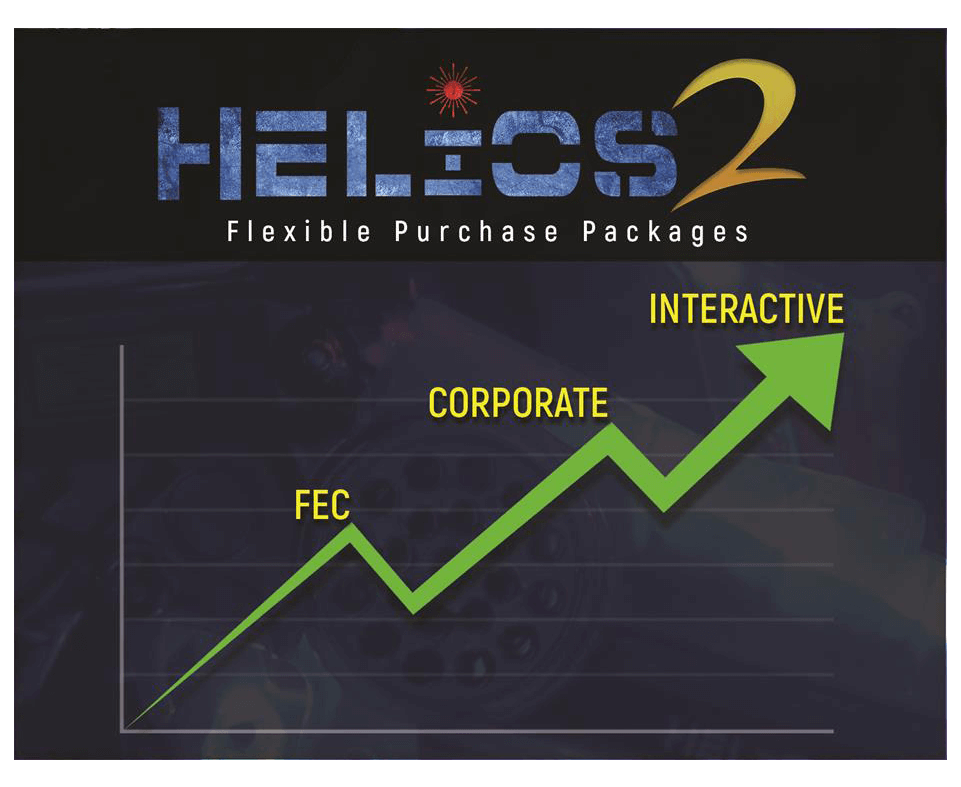 Contact us now to find out how best to start your business with Helios2.

Safe and intuitive gameplay
With Helios2 you can decide just how many games you want, choosing from our list of 50+ unique formats, which can be expanded with fantastic arena accessories. Helios2 keeps fun safe: Zone has consistently pushed for two handed play, even in competitive play. Not only is it far safer, it just feels a lot more natural than swinging a one-handed device around, and our capacitive sensors are virtually impossible to cheat. Helios2 implements a large soft-but-sturdy rubber nozzle protector and a customisable "tilt" system to prevent rough play.
Lightweight, thin vest
Clear and accurate tagging
Dual infrared fire mode
Up to 8 brilliant colours
Screen animations
Avatar/Photo* & Alias on screen
4 channel extra-loud audio
Instant tactile feedback
4 hit zones with scaling scoring system
Fantastic arena accessories
Multilingual text and audio
Two-hand play
Multi-level vandalism abuse detector
Sings "Happy Birthday" to guests
Plays briefing on screen!
*with Zone's global membership system.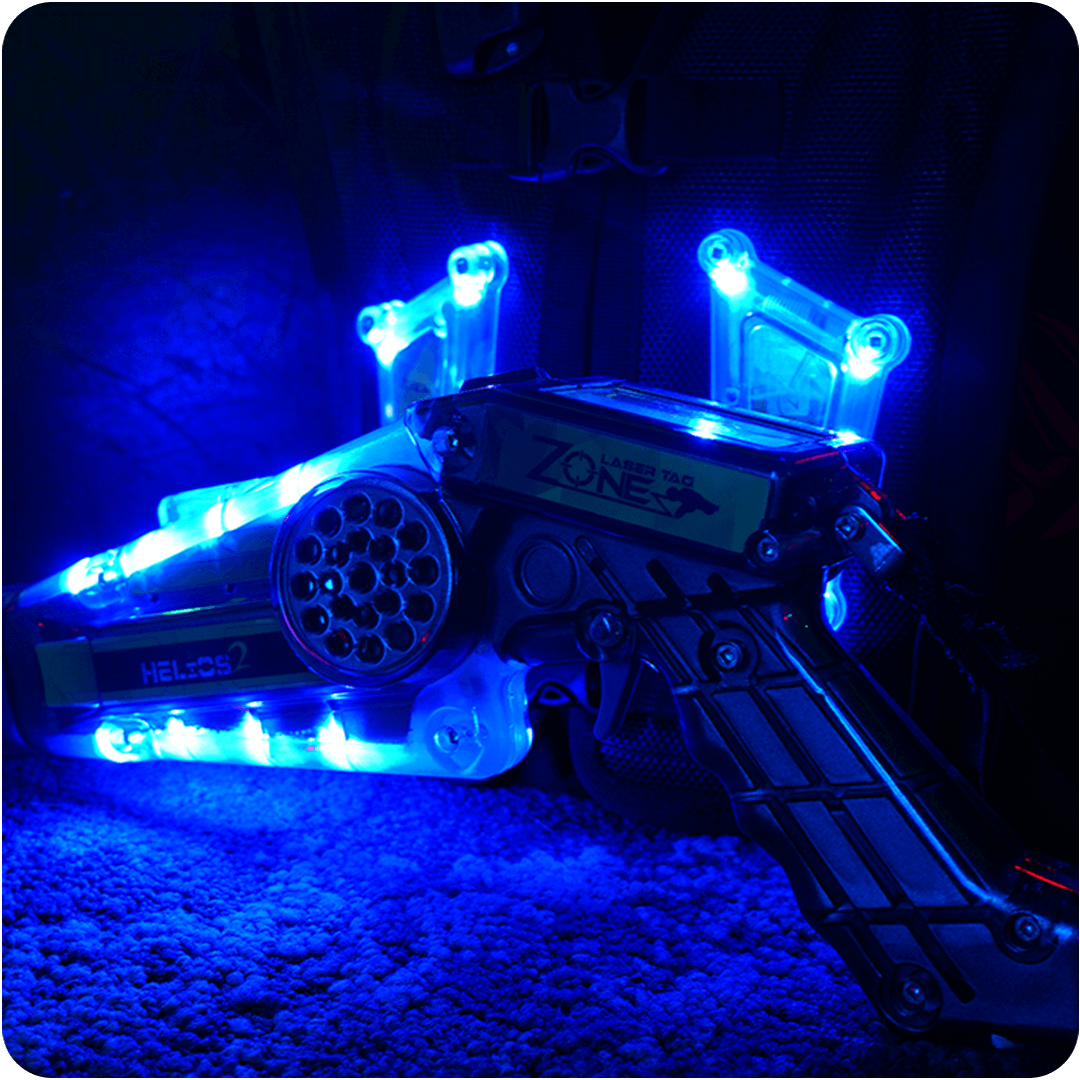 Tried and tested hardware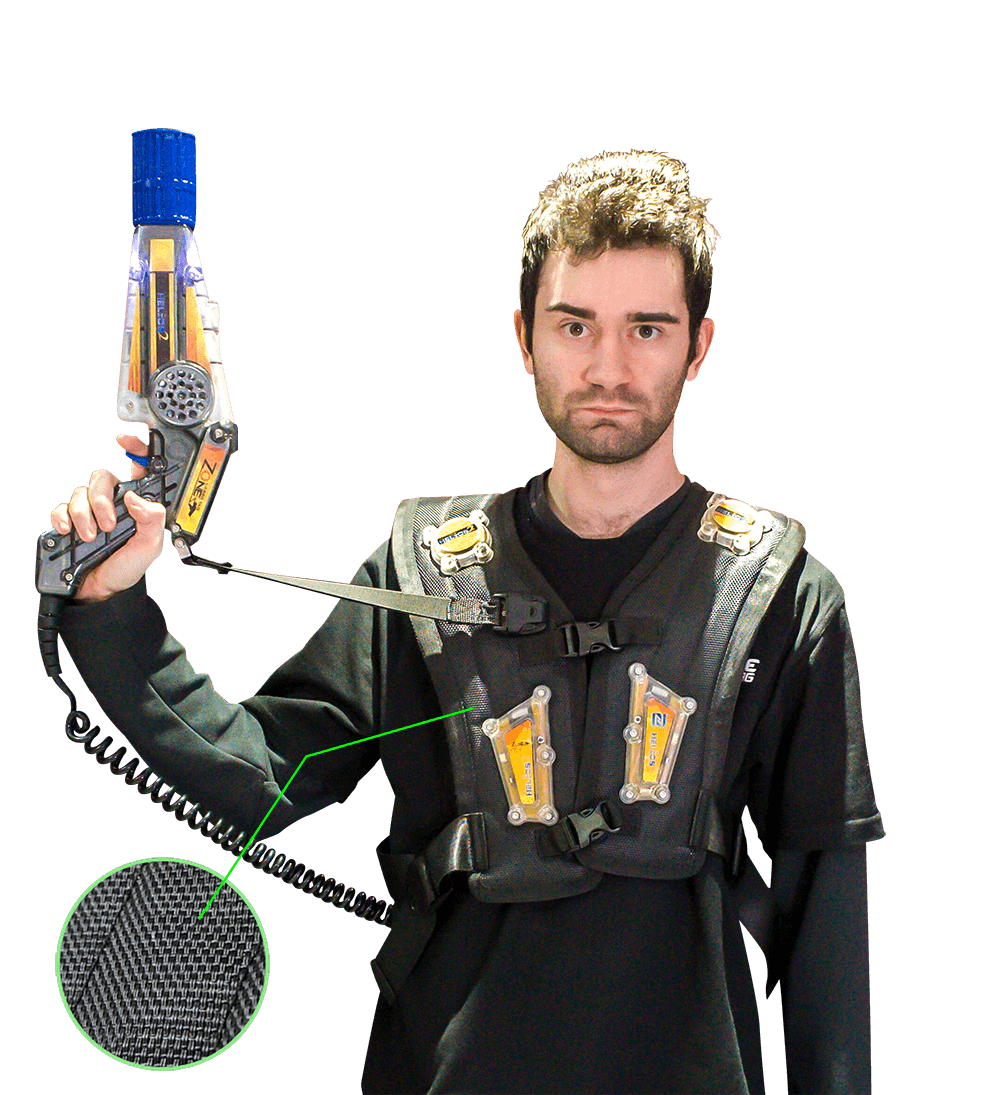 Helios2 draws on over 30 years of industry experience, with thousands of operators and millions of players worldwide. We've streamlined laser tag play, heightened excitement, while simplifying operations and reducing overheads. Players love the Zone feel—it's just awesome fun—and operators know they're getting a safe and durable product that will keep their customers coming back.
Our vest design is far more comfortable for all shapes and sizes than a poncho—no more worrying about catching hair and earrings. Solid polycarbonate plastics and magnetic triggers provide improved durability and reliability, and our batteries make for all-day play without worry. Combined with our dynamic diagnostics system and swappable parts, Helios2 reduces operational complexity, perfect for the Family Entertainment Centre market.
Ultra-wide 'FAT' green laser – a Zone exclusive!
Huge colour phaser screen for interactive scores and stats
Large capacitive two-hand sensors
Magnetic trigger
Capacitive touch buttons
Super-bright LED visuals + true colour muzzle flash
Extra strong polycarbonate plastics
Durable, comfortable and easy to clean vests
Rubber protected flexible phaser cable
Replaceable rubber nozzle protector in choice of colours
Lithium polymer batteries – up to 22 hours of game time
Over the air updates
Rubber secured electronics housing

O-Zone operations
Helios2 comes with Zone's new core operating platform: O-Zone: a ground-up re-engineering of the operating system running Zone sites worldwide. O-Zone is based on the principles of simplicity, control, and ease-of-use, and takes advantage of modern technology and security. Zone's new Helios2 system and O-Zone platform make running your arena a breeze! O-Zone also make all arena accessories Wi-Fi enabled, further reducing wiring and time and money spend on installation.
From the palm of your hand the operator can start and finish games types, interact with vests, change settings and colours, print scorecards, and access diagnostics data. You can access O-Zone from any internet connected device.
Operations are beautifully simple and easy to manage
Locked-down system with multi-user security
A dedicated all-in-one 'black box' laser tag system: just for laser tag!
Run your site from any WiFi-enabled device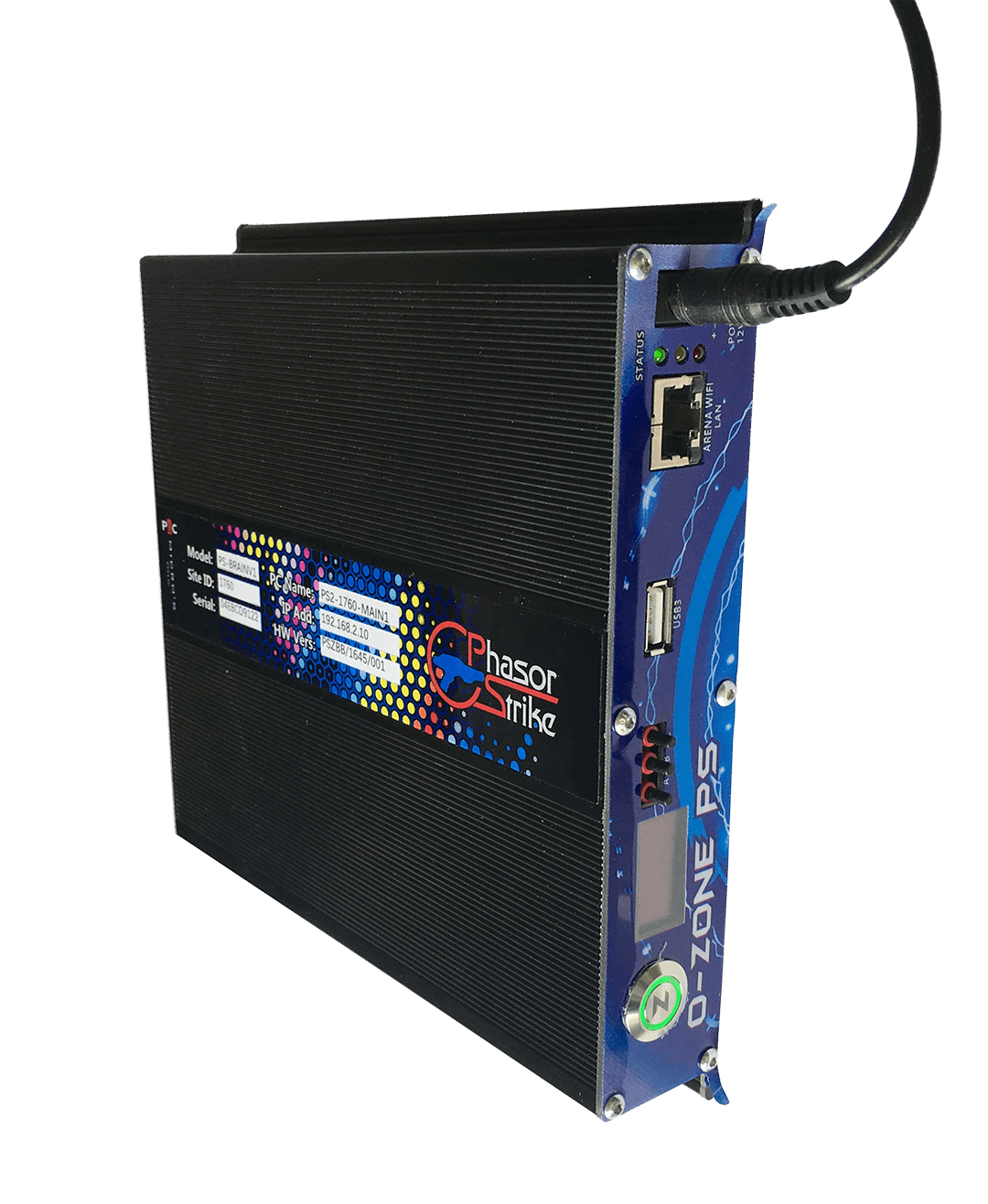 Local or Global Membership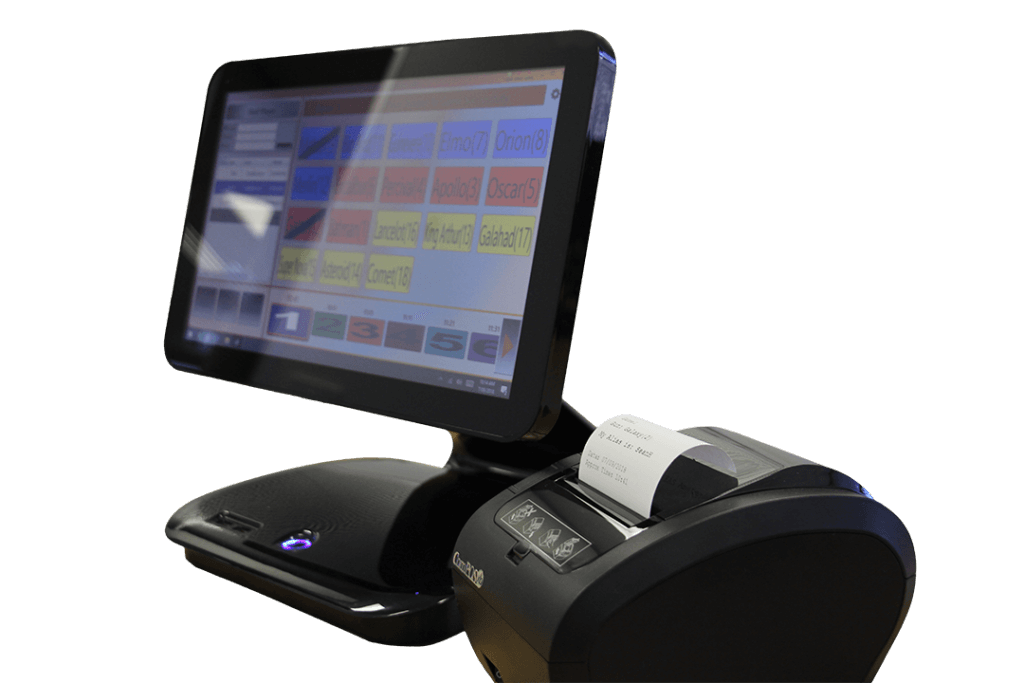 Helios2 support's Zone's full suite of membership options, from a simple local solution, through to Zone's full-fledged global Zone Membership platform. Zone's local membership is new in 2018 and allows for super easy player, game and alias assignment, with Facebook and WeChat online score summary postings.
Choose the membership solution that's right for you!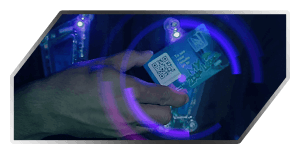 Dynamic diagnostic tools
The Helios2 platform provides diagnostics and maintenance tools to streamline operations. Every LED, speaker, sensor, charger, cable and much more is routinely checked and any faults reported instantly. The operator receives instant notifications—faults are therefore fixed earlier, keeping the maximum number of vests running at all times.
A diagnostic overview of all vests at all times enables quick identification of issues, whether that be faults or low charge. Every board is embedded with unique identification, providing  accurate fault tracking and resolving issues faster.
Our Helios laser tag systems are incredibly easy to maintain as any internal component is hot-swappable, meaning you just open the plastics, pull out any board or part that may be malfunctioning and then replace it with a new board from your spare parts kit. No soldering required!

Exciting arena accessories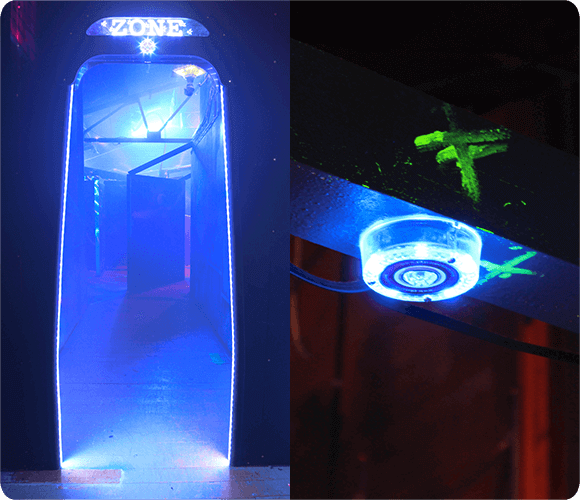 With Helios2, the players are already wearing the thrills. Combined with Zone's range of Arena Accessories, those players are immersed in a vibrant, interactive game experience. Arena accessories bring new exciting experiences for players.
Zone Bases – Bases (or Outposts) have been the staple of laser tag for decades, and zone bases are no exception. They are strategic centre points for teams to strategize around and become targets for exciting and fun battles.
Zone Targets – Targets are zone's most popular arena add on—and for good reason. These bright little devices bring games alive, even when there are only a few players.
Zone Gates – Gates are multi-functional arena doorways that can be captured and turned against opponents. Integrating our popular target technology, the Zone Gate can tag and be tagged by players and adds something special to the Zone game architecture.

Support – going above and beyond
Above – Your success is our success. As the largest laser game developer, and with our global distribution network, we're able offer 24/7 technical support around the globe.
Beyond – When you buy Zone, you're getting consistent reliability and return on investment—there's a reason Zone is the oldest and largest manufacturer of commercial-grade laser tag products in the world.  You also join the Zone group of operators, a growing community of supportive and knowledgeable business owners and operators.
Tens of thousands of marketing images, brochures, posters and videos
Helios briefing videos in your language
Training and maintenance documentation and videos
Royalty free arena music
Business knowhow and advice
Global community of competitive play and development

Extras
Full HD Animated Wi-Fi Scoreboards
The days of installing expensive and often large Windows PCs are over. Android boxes can support a huge range of operating needs, reducing expenditure and installation costs and opening up options previously cost prohibitive. Everything operates over Wi-Fi: you can control scoreboards, advertising, and briefings. Customers can even log in and view live scoreboards on mobile devices.
Multiple 1080p landscape and portrait styles
Just add a 1080p TV
Photos, avatars and aliases
Exciting animations
Live android wallpaper themes
Programmable advertising space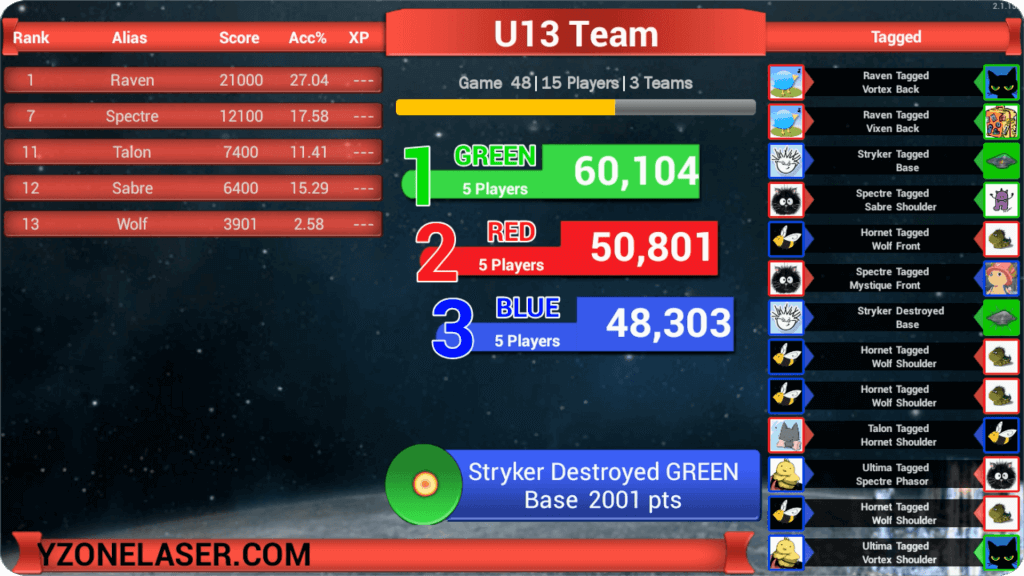 Helios Briefing Video
With the Helios release, we've developed an exciting new live-action briefing video! Designed to be customizable per site and language, the briefing video is provided to customers as part of the Helios package.
Zone Arena Music
Operators know that music is essential to a fun and exciting atmosphere, but costs can be an issue. Working with an exciting new sound artist, we've developed a high intensity album of soundtrack and electronic dance music, provided to our customers at no extra charge.
We're working on another album. Let us know what you'd like to hear in your Zone arena!