The Pickup Pad is a Zone exclusive arena device which players stand and use their touch screen Helios Pro phasers to interact with. The Pickup Pad is a bright and colourful arena device that draws and wows customers. Since its release last year, Zone has installed over 30 Pickup Pads worldwide.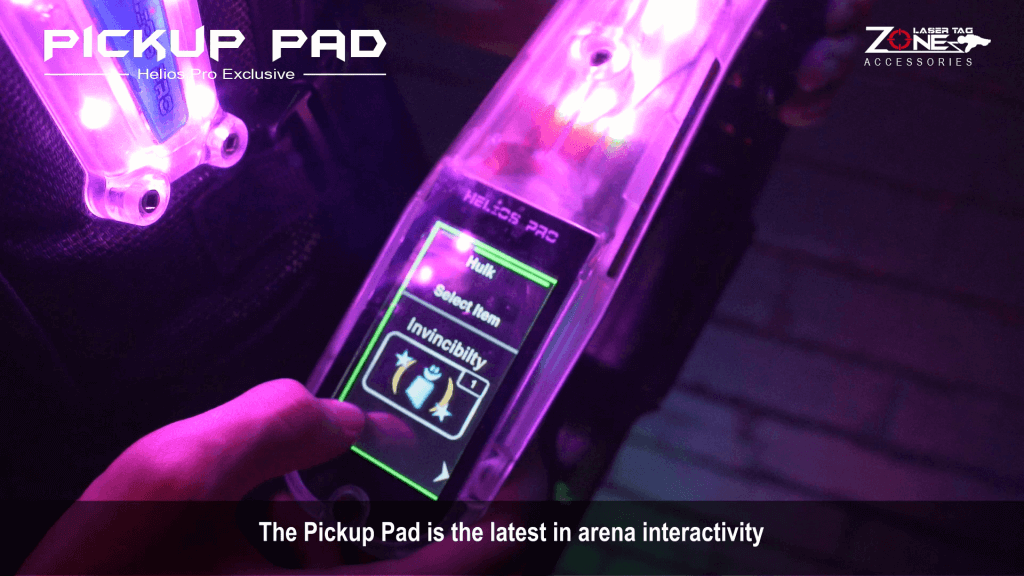 But we're not leaving it at that! The Pickup Pad is receiving exclusive Helios Pro game support with Survivor and Hot Potato recently released included in our list of 54 Pro games (check it out here).

Hot Potato is a hilarious game in which players access the Pickup Pad to grab the "Hot Potato". The Hot Potato is going to explode, so you need to get rid of it by tagging another player. As long as player holds the hot potato, they will lose points. When it explodes, the player who is holding it will lose points and the person who first acquired the potato will gain them.