GP sweep the competition. After a day of ups and downs, the day belonged to the Finns, GP.
Ascensions threw in some surprises. Majestic 5 (Sweden) rose from 10th place to finish 4th, playing an astounding 3 hours of laser tag in a row. Australia 2 dropped from 3rd to 6th, and the Americans, Identity Crisis, took a disappointing 8th spot.
The best three teams went into the final three games: GP (FIN), Cobras (NZ) and Legacy (FIN). The three games were live streamed with hundreds watching around the world. The Cobras and Legacy put in a valiant effort, but it wasn't enough to see them over the line. We have a new world champion: GP.
Final Standings:
GP (Finland)
Cobras (New Zealand)
Legacy (Finland)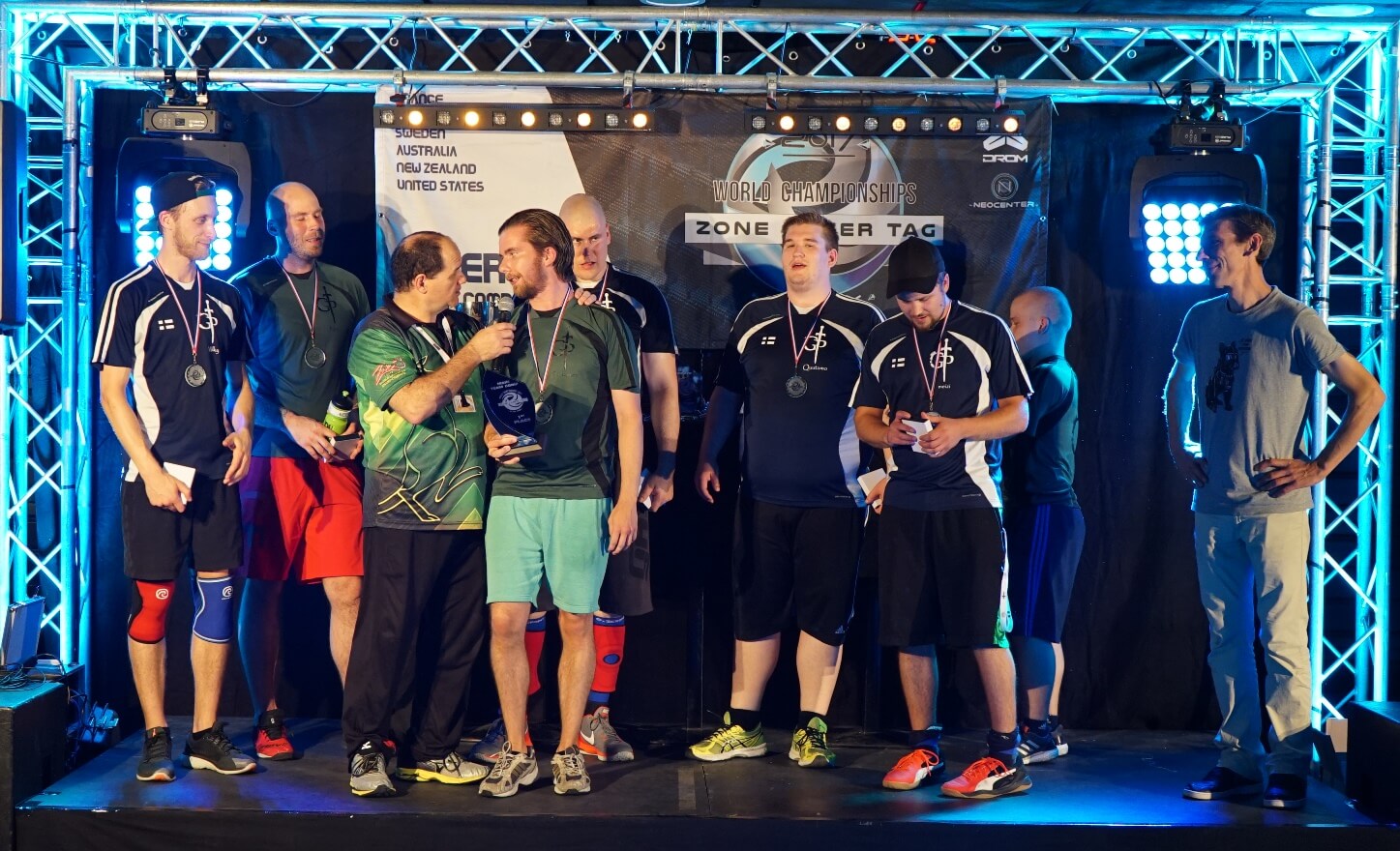 Majestic 5 (Sweden)
SFP (Finland)
Australia 2 (Australia)
Honey Badgers (New Zealand)
Identity Crisis (USA)
Stockholm (Sweden)
Belfort's Lions (France)
Spectateam (France)
Dabeuh (France)
French Touch (France)
Official website: http://worlds.neo-center.fr/
Stream: http://twitch.tv/zoneworlds
https://www.youtube.com/channel/UCxyjT0ZkSzIr8ZIIK6u8ouA
https://twitter.com/zoneworlds
https://www.instagram.com/zoneworlds/
Snapchat: zoneworlds
Jamie Holmes
Marketing Manager
jamie.h@zoneempire.com
Playzonelaser.com