Gamestations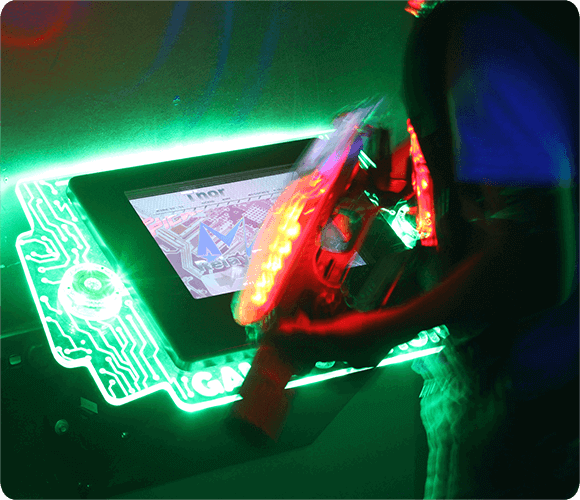 The Gamestations are interactive, wall-mounted, touch screen devices incorporated into the
Helios
game architecture. The backlit CNC milled Perspex is bright and beautiful, and creates player hotspots. Gamestations instantly recognise and respond to any player in the vicinity. They bring standard laser games alive with fun and excitement, and add custom options and formats.
Power-ups – Players swipe for Stealth, Invulnerability, Rapid Fire, Team Destroyer etc.
Secret Agent – Players change their colour for a short period of time
Assassins – Players take missions to tag specific players for bonus points and much more
Birthday – Only the birthday player can access to get heaps of special powers
Scoreboard – In-game scoreboard
Quiz Zone – players answer customisable questions for points and powers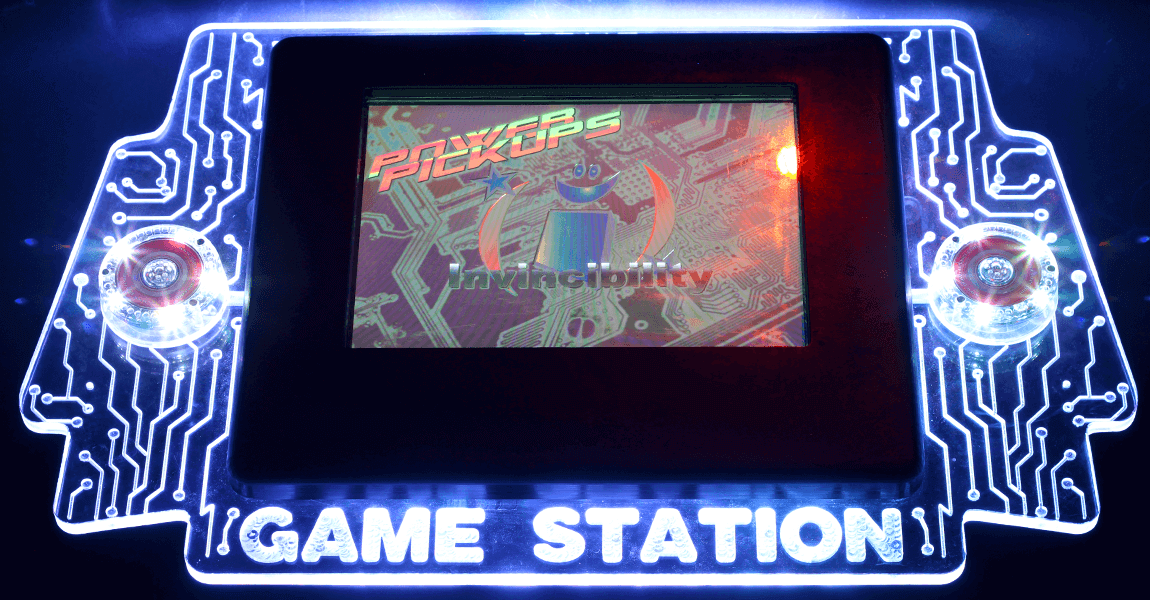 Gamestation Gameplay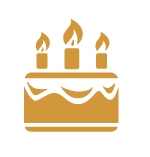 Birthday Special
We all want the birthday boy or girl to feel special. With the birthday module the birthday suit (set by the user) gets access to heaps of special powers that no one else gets! You can be sure that they'll tell all their friends how they got rapid fire and invulnerability. Those kids will be sure to want their birthday at your site.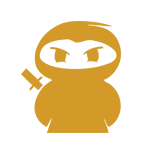 Assassins
Assassins is a solo game in which players can access a Gamestation and accept a missions to "assassinate" another player, randomly assigned by the system. Players score as normal but will gain huge points for completing a mission.
Quiz Zone
Who wants to win the Quiz Zone? Quiz Zone is a Zone exclusive Gamestation module designed for schools and training groups (but works just as well for casual games). Players interact with the Gamestation and answer a multiple-choice question for powers and points. The questions can be changes by the user, for school groups to submit.