Have you heard of Competitive Laser tag?
Well, if you haven't – you sure will soon! Competitive Laser tag is the fastest growing next-generation sport, played in countries all over the world.
Laser tag is in the same situation that Paintball was ten years ago – viewed by the general public as mostly played for recreation, but swiftly gaining traction. Paintball has increased in influence and public perception to the point where there's grand pools of prize money, and many of the National and World Paintball competitions are televised – and Laser tag is rapidly heading that direction as well, with no sign of the brakes being put on!


Levels of Competition
Competitive Laser tag is played at several different levels, from your local league, to interstate and Nationals competitions, stretching even to the Elite Worlds competition.
Leagues and local competitions
Competitive leagues are an important part of competitive laser tag – acting as our grassroots teaching and coaching platform to raise new players to a higher level of skill and expertise. Australia has an extremely vibrant league scene, with every state having competitive teams and coaches available to teach new players the ins-and-outs of this up and coming awesome sport. Players regularly travel around the country playing various competitions across different states – or just to try out different laser tag arenas.
Zone and the competition scene has taken it upon themselves to write some comprehensive guides to starting a league (for operators) and how to learn to play Zone competitive laser tag (for players) – Contact Us today to learn about how!
National and trans-national
Singapore, Finland, Sweden, France, the UK, the USA and Australia all have strong competitive scenes – with Australia leading the world with the strongest competition, and the most competitive players. The Zone Laser Tag Australasian Championships (ZLTAC) is held at a different site each year – with 33 teams attending in 2017!
The ZLTAC is a massive competition held every year in Australasia. Typically, the ZLTAC is run over a period of 8 – 10 days, with numerous side events and stages, culminating in the grand final for the teams event, and a presentation dinner for awards. The tightly knit and welcoming ZLTAC community encourages new players every year, with a best rookie and even best junior award. Even amongst other countries, the ZLTAC is perceived as the most challenging and strong competition in the world. There is a step above the ZLTAC, called the Zone elite worlds competition – in which only the best players from each country are permitted to attend.
Worlds competition
The Zone Elite Worlds competition is held every few years. It is the only genuine World competition for competitive laser tag. At the 2014 Worlds competition in the Sunshine Coast in Australia, there was a documentary recorded to give an insight into the playing experience for the top participants in the world – the highs, the lows, the tears and the laughter. This documentary was funded by the players, for the players – and shows keen insight into the minds of those who dedicate their lives to being the best at what they do.


Zone's Involvement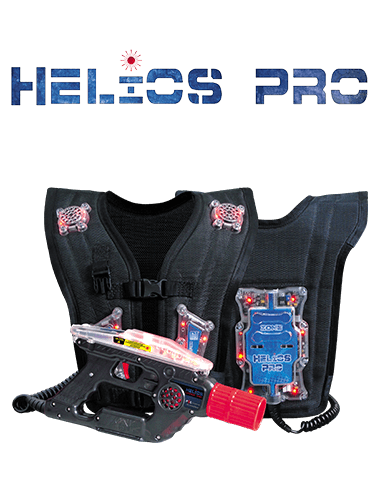 Zone has sponsored the ZLTAC for years, with the very first ZLTAC being held at Box Hill – Zone's Demonstration and Research / Development Site. We at Zone have designed our gear for years to coincide with our players' best interests. From the ground, up we have developed our gear to ensure accuracy, reliability, and maximum comfort with full flexibility. Additionally, with our light and breathable vest fabric we have ensured a streamlined and fast-paced playing experience. With ergonomic and curvy designs – our hardware never hurts, cuts or scratches! Years of development has resulted in super-bright LEDs for instant hit feed-back, and blazing fast WiFi modules, to ensure no data is lost – all scores are correct and final! Furthermore, our production facilities have put each iteration of our gear through rigorous testing, to ensure the ruggedness and survivability of our gear is top-notch.
Competition play stretches every component in the playing equipment to the highest level – with triggers, phasor cables, sensor plastics, everything getting hammered – but this is where Zone excels; we stand by our equipment with full confidence that we are the strongest and the toughest on the market.Zone has designed some specific Game Formats for Competitive Laser tag to suit the needs of the Players – with a truly comprehensive plethora of configurable settings and parameters, allowing for a tailored Format to match any Competition's needs! The current ZLTAC format includes health & power limits, reloads, bases, game time countdowns, referee warnings, and many more cool dynamics.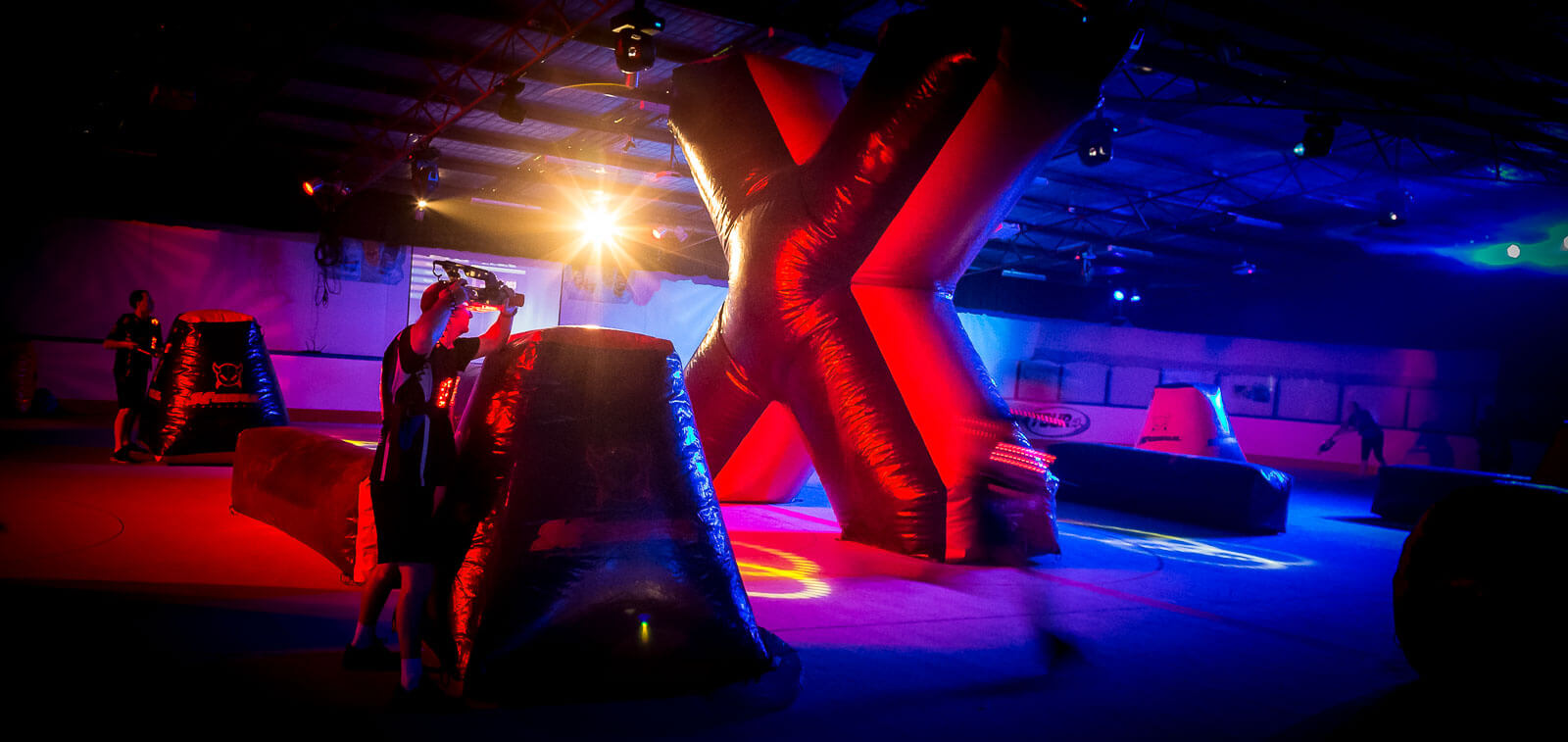 Zone Arenas
Zone Arenas are some of the most intricate and world-class arenas ever designed – complete with controlled DMX, interactive arena accessories and amazing theming. Competitive Laser tag makes heavy use of our enhanced arenas, with particular design requirements. Typically, competitive play requires three base areas, and several reload areas – though these are not always required.
Bendigo held a triples event on a skating rink with inflatable obstacles, and France often plays competitions with only one base active. Bendigo in Victoria, and Lawnton in Queensland are both examples of extremely well designed competitive arenas. Bendigo had multiple LED doorways, amazing base areas with sophisticated DMX controlled turbines, smoke machines, game cameras, and base reactive lighting. Lawnton similarly had LED doorways, multiple elevations of gameplay, and some very obstacle-filled base locations for gripping attack and defence scenarios. For an immersive playing experience, Zone's arenas are your one-stop shop.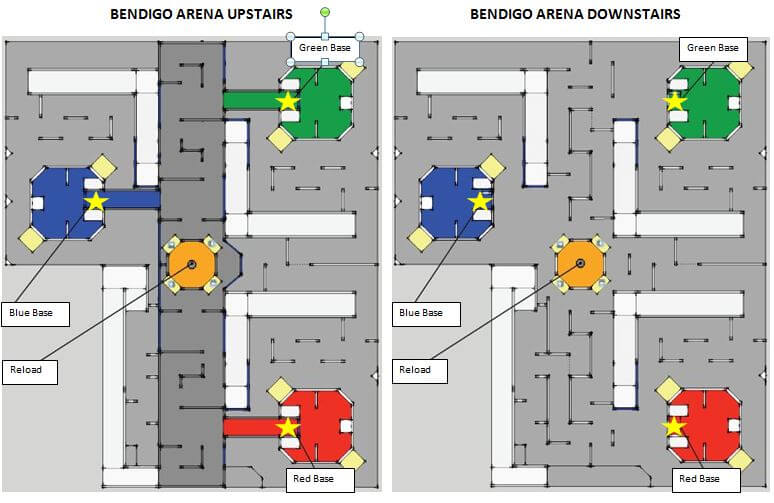 How can I get involved?
We love new players – head down to your local Zone site and ask for more information on getting started in a League!
If you're an operator interested in getting Zone gear, or a Zone operator interested in starting a League – please contact Zone Laser Tag directly