Zone Laser Sports
Zone Laser Sports is a fast paced sport style laser tag game in which players compete, not in an arena, but on a court. This is laser tag as you've never seen before: a competitive, exhilarating and energetic game played on a basketball court, a football ground or at your local fair.
Unlike traditional laser tag operations, Zone Laser Sports is a fully portable system, designed to be taken to and set up at a school, a fair, a sports centre or a convention. It is the perfect system to couple with an action adventure day at a school, or to set up a social or competitive league. The Zone Laser Sports arena is separated into two halves, with inflatable obstacles providing cover.
The Laser Sports Kit
The Zone Laser Sports kit is a complete system ready to roll out to venues. It's complete with the Helios 2 laser tag system from Zone Laser Tag, Wi-Fi bases, operation/scoreboard PC and preloaded lasers sports games. There are 11 inflatable obstacles of varying sizes to set up in the court.The entire system can run on batteries, including the control server. Additional offline-online membership and player alias allocation are available.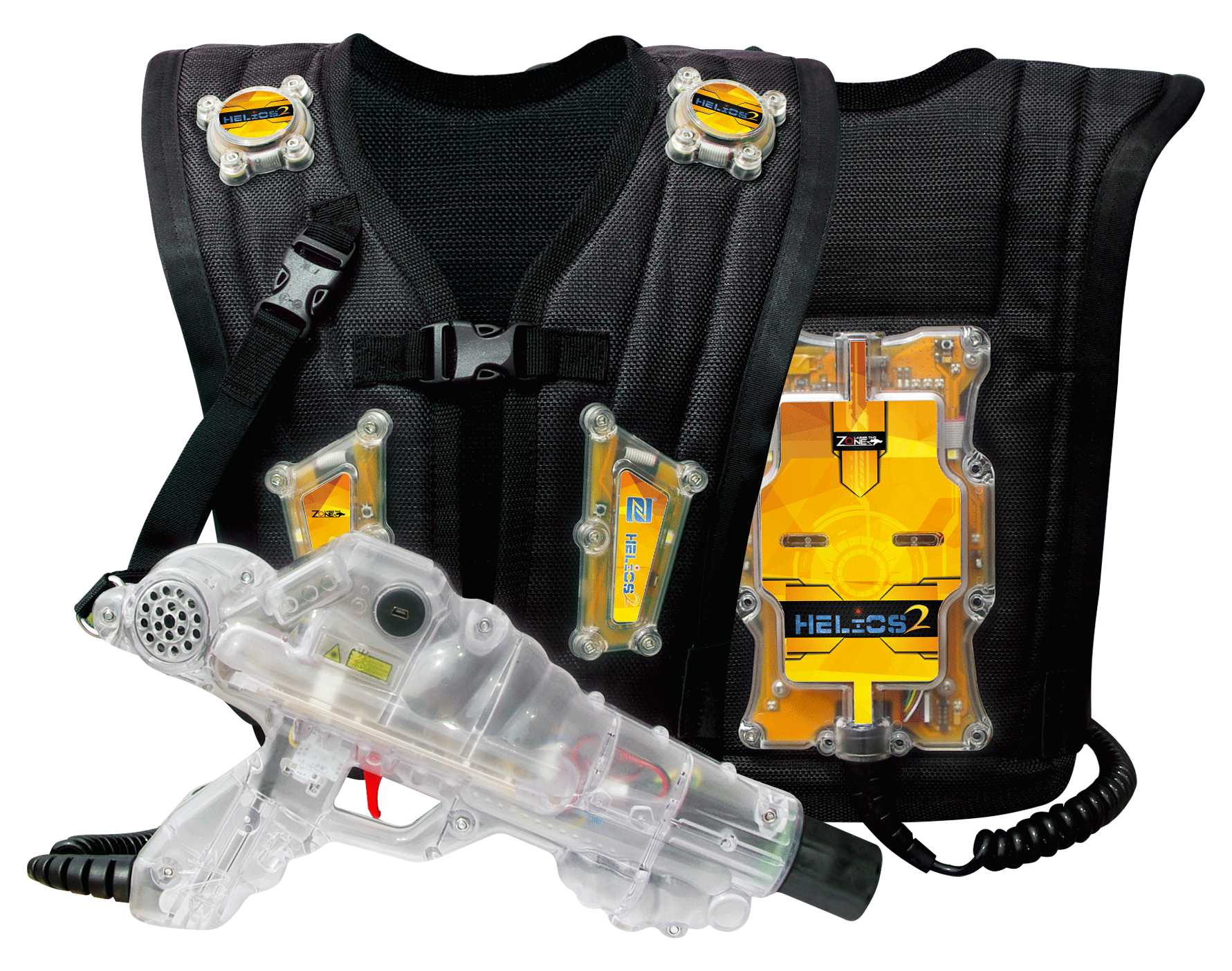 The Laser Tag System
Zone Laser Sports uses a modified Helios 2 laser tag system. Helios 2 is the successor to the incredibly popular Helios Corporate Edition. It is a rugged, reliable and affordable laser game system designed for repeated play.
One of the key features of all Helios systems is its comfort, and this is what
makes Zone Laser Sports so successful. Laser sports is an active, running style
game in which the body is constantly in motion. Helios 2 vests are lightweight,
flexible and hug the body.
Helios 2 is the second generation of the incredibly popular Helios systems.
The vests are made with durable polypropylene mesh, and the plastics are
rugged polycarbonate. Important circuitry is securely housed in anti-shock
mounts.
Helios 2 can be modified to operate in full sunlight, so you never miss an
opportunity to get those kids playing.
The reason that Zone Laser Tag is the world leader when it comes to competitive
laser tag is the gear's accuracy and timing. Play on any other system and you will
understand why comp players choose Zone. Tagging is accurate and timing is consistent—and we know that fair play is essential to build a competitive sport.
The Zone Laser Sports kit is scalable to meet the needs of your business.
Add a second or third kit to keep up with demand? Easy with zone's multiple-arena kit. Helios 2 is designed to enable our customers to leap into a laser tag business
with a quality Zone system, and scale the system as the business grows.
Helios2 and its components runs on reliable 5Ghz WiFi. No cables need to be run.
Simply set up and play.

The Games
Zone Laser Sports offers a different style of laser tag to what is traditionally expected at a laser tag center. But the kids just get it. Zone Laser Sports games are designed for maximum competitiveness, cooperativeness and fast-paced laser tag fun. Each of these games have a set of rules and fouls, just as you would with a game of Basketball.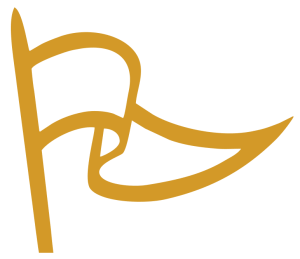 Zone Base Flags
Zone Base Flags is the laser sporting game. Each team consists of 2-5 players with a base at each end. Players only have one life, in which it is their objective to work with their team to tag their opponent's base to score a point. Whenever a player is tagged, they must return to their base to respawn.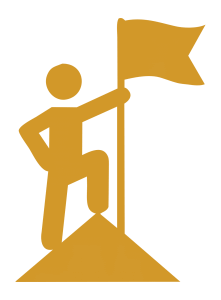 Capture the Flag
Capture the Flag is just like Base Flags except on hard mode. Not only do players have to tag their opponent's base, they have to carry the flag back to their own base and tag it to score.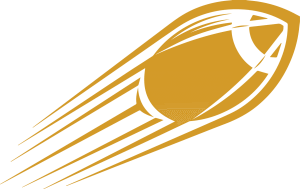 Zone Ball
Zone Ball is a football style emulated game in which there is a virtual ball that is passed around and taken from players. The object of the game is to get the ball to the opponent's base by passing it around and stealing it from your opponents.

The 'Arena'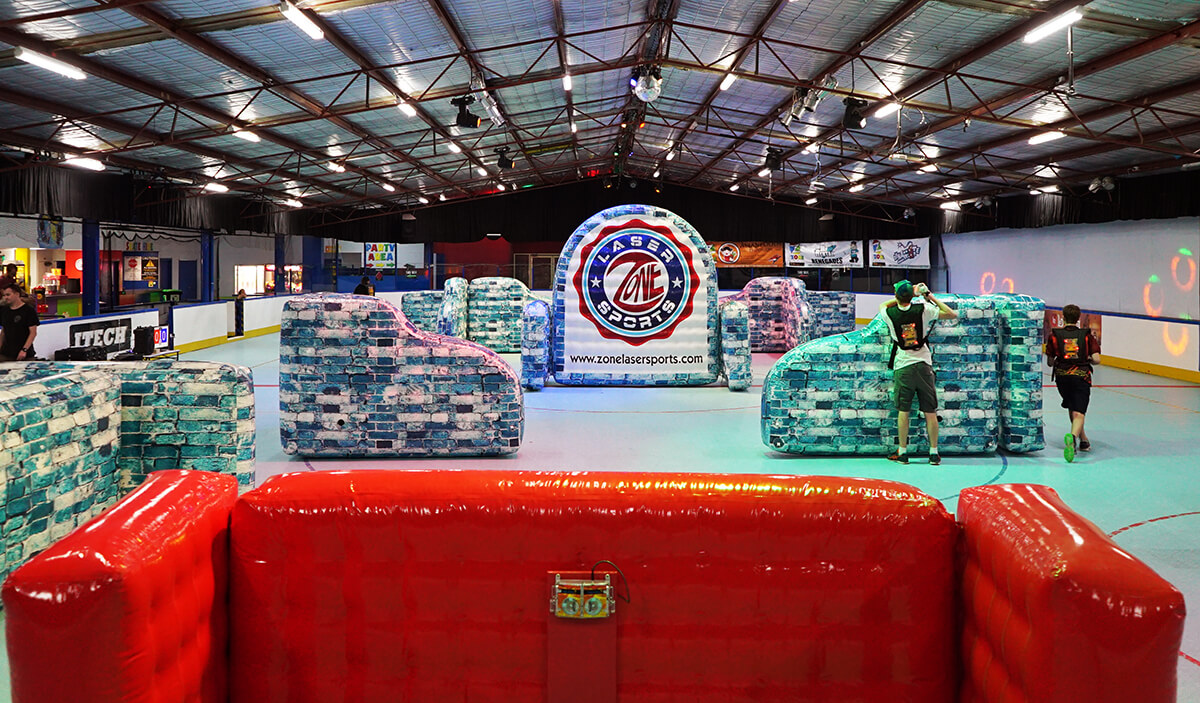 Traditionally, laser tag is played in a darkened arena with twists and turns and loud pumping music. Zone Laser Sports turns this on its head—well, maybe not the loud pumping music. Zone Laser Sports is played on an open court, either indoors out outdoors, where players are encouraged to run. If they don't there's no way they'll make it to the base and tag it before their opponents respawn.
The court is dotted with strategically placed inflatable obstacles. These obstacles are custom ordered for Zone Laser Sports and built to last. They are pump-and-seal, so there's no constant pumping, and they don't fall foul or the types of regulations that are common for jumping castles. Set up is simple with a few small air pumps.

The Business Model
Zone Laser Sports is a new opportunity for players, enthusiasts and operators to set up a laser tag business. When you purchase a Zone Laser Sports system, you buy into a community of players and operators all seeking to bring laser tag into the mainstream.
Zone Laser Sports meets quite a varied target market. While a single market can likely sustain the business, operations that tap into multiple streams of customers will be more successful.
Sports centres – running social and competitive leagues and competitions
Schools – encouraging fitness, sociability, fair-play in classes or entire schools
Fairs/Fetes – running ticketed events and the school or community fair/fete
Corporate events – Zone Laser Sports is not just for kids; it's a great teambuilding exercise
Conventions – ticketed events are conventions
Zone Laser Sports works very effectively as a marketing tool for existing laser tag venues.