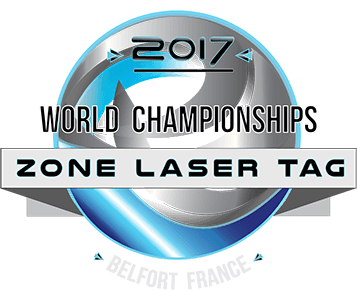 The Zone Laser Tag World Championships is coming around again. Neocentre in Belfort France is hosting the 2017 World Championships, with 13 teams from 6 participating highly-skilled countries: Australia, New Zealand, Finland, Sweden, USA, and of course France. Everyone is vying for the accolades and respect that comes along with the weighty title of World Laser Tag Champion.
The Zone Laser Tag World Championships is the laser tag world competition. Established in 2003, the ZLTWC brings together players from all across the globe, to battle it out on the global stage. Nowhere else will you find such a high level of competitive and tactical skills in a Laser Tag Competition.
The previous ZLTWC was held at Laserzone Sunshine Coast, Australia in 2014. It was a huge step forward for the competition, growing into a week-long event with over a dozen teams from all around the globe. Media involvement has steadily grown, with players being featured in the Australian newspapers, a radio interviews, and a crowd-funded documentary showing off what life is like vying to be the world's best laser tag players. Not only a hobby or a sport, Zone Laser Tag has turned into a way of life – and the players wouldn't have it any other way.
– Identity Crisis (USA)
– Cobras (NZ)
– Honey Badgers (NZ)
– AUS II (AUS)
– Belfort's Lions (FRA)
– Dabeuh (FRA)
– French Touch (FRA)
– Spectateam (FRA)
– GP (FIN)
– SFP (FIN)
– Legacy (FIN)
– Stockholm (SWE)
– Majestic 5 (SWE)
This event is proudly supported by Zone Laser Tag. It showcases the world's best laser tag equipment being played by world's best laser tag players. Zone is keenly aware that the Operators and the Players are what makes Zone great, and we work hard to provide as much to the community as possible, who give so much back.